Inoya - Mel'Oya - Anti-Dark Spot Serum
Inoya - Mel'Oya - Anti-Dark Spot Serum
Price without tax :
37,42 €
Hormones, acne, sun, pollution, these factors can be risk to your skin can lead to inflammation and term pigmentation spots. Bothersome on a daily basis, these stains can nevertheless be eliminated. The Anti-Spot Serum from Inoya is on a mission to make your skin clearer thanks to; an unified complexion.
In just one month of use, you can see a significant reduction in spots. Doubly active, theAnti-Dark Spot Serum prevents the appearance of new dark spots.
MEL'OYA® , developed by Inoya laboratories, is a process innovative that brings brilliance to your complexion while treating pigmentation spots. With a light texture, the Anti-Spot Serum melts into your skin without leaving a sticky or greasy film. It becomes invisible under your moisturizer and continues to work to improve the appearance of your skin.
Presented; in a superb bottle, the Anti-Spot Serum from Inoya can be applied to the face and even to the affected areas of the body hyperpigmentation such as hands and décolleté). Tested clinically, it respects the most sensitive skin and meets the specific needs of black and mixed skin.
Before applying the daily moisturizer, use the Anti-Dark Spot Serum from Inoya on the areas with visible signs of irritation. treat.
For use in the morning, consider Apply a sunscreen such as Inoya Sun Fluid after applying the Anti-Spot Serum.
Aqua (water), pelargonium graveolens flower water, glycerin, niacinamide, acetyl glucosamine, triticum aestivum extract, acacia senegal gum, butylene glycol, xanthan gum, benzyl alcohol, tocopherol, aloe barbadensis leaf juice powder, arginine hcl, disodium edta, dehydroacetic acid, sodium hydroxide, glycine soja (soybean) oil, hydrogenated lecithin, oligopeptide-68, sodium oleate
Nos ingrédients issus de la Pharmacopée AFR'OYA :
Acacia senegal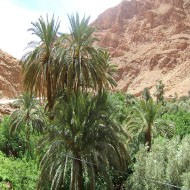 Dattier du désert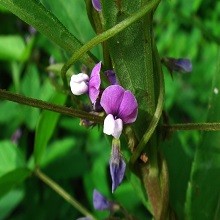 Glycine soja (soybean) oil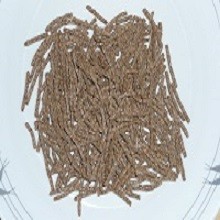 Triticum aestivum extract
QUICK DELIVERY
Hexagonal France, Europe and Overseas
Free shipping from 60€ (Hexagonal France)


SAME DAY DELIVERY BY COURIER
Paris and Paris Region (please contact us)


SHOP IN PARIS (advice and purchases on site)
Great
My skin is starting to have less blemishes
anti-dark spot serum
I like the serum penetrates quickly on the skin, my spots are lightened, I will recommend another one for a month, and see the result
Satisfied
I have been using the anti-stain serum for more than a month and I really appreciate the benefits it gives my skin. I validate 🙏
Very satisfied
I have been there for more than a month now and I see a marked improvement in the appearance of spots on my face as well as a brighter complexion.